Original Artwork by Patsy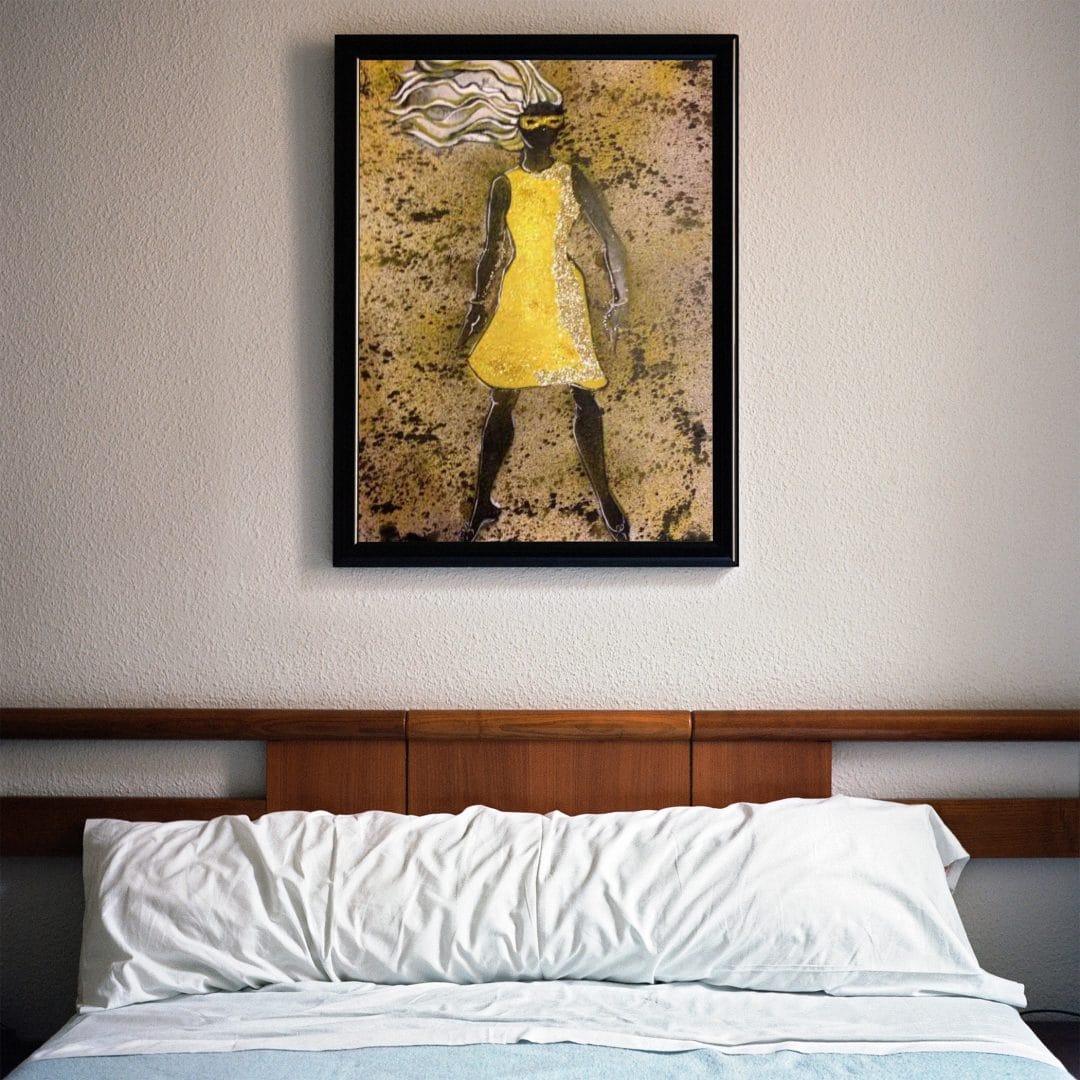 I have a selection of productions to choose from, with a series of designs all having a concept or idea behind them. For example the marbled designs for Midsummer Night's Dream, by Shakespeare, are to show that the fairies are dream creatures who constantly change their form, they are shape changing visions.
The Rivals by Sheridan, was based on the 80s version of 18th century style, the New Romantics. The Comedy of Errors, by Shakespeare, is set in the Wild West so needed to feel earthy and woody so collage and brown paper gave an arid feel to the designs.
Electra by Euripides,  whose  costume designs were created from the body prints of each character and then worked into to create their mood and the style, they are 8 feet tall and were designed to become part of the set in an interactive performance in an art gallery.
All my work stems from a feeling or a message and aims to evoke an atmosphere. My work sells quickly and looks best when displayed in groups as the characters were intended to interact and compliment each other.
My work being mainly, but not exclusively figurative, investigates movement and often dance, having trained in dance I aim to recreate how it feels to dance with passion and expression, whether in a life drawing, a silhouette or a character design.
PATSY FRASER
Popular Artwork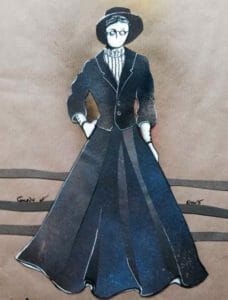 Touchstone
As You Like It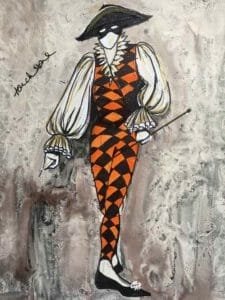 Oberon
A Midsummer Night's Dream